Adjustable Solar Roof Hook
The adjustabel solar roof hook is mainly used to connect the photovoltaic bracket of solar tile roof, which can be conveniently connected to the solar roof and solar bracket rail, and used to fix the bracket of solar panels.
1、The solar tile roof hooks are easy installation, installation does not need to play through the tile surface, can be directly connected with bolts, and can be loaded from any position of aluminum alloy extrusion rails, not only convenient installation and save time, and do not need to drill and welding, but also to ensure the appearance of the roof.With excellent water resistance, installation and pre-assembly according to the solar clamps and the height of hooks can reduce installation time and cost.
2、High durability.With 25 years of service life and 10 years of warranty as the design concept, all structural components are made of high strength stainless steel, the material has been passivated and polished surface treatment, the surface is not easy to be oxidized, to ensure the strength and toughness of the material and high corrosion resistance.
3、Can withstand extreme weather, solar roof photovoltaic bracket connection solar hook is designed by skilled professional engineers to withstand extreme weather conditions, the main stress of the photovoltaic bracket system is tested in various types to ensure the bearing capacity of the structure.
4、The applicability is very wide. The solar roof mounting bracket hook can be used as its service scope from small solar energy system to large or even several megawatt system. The variety of solar hook is rich and can meet different roof structure needs.
Hook length and position can be adjusted, suitable for all kinds of tiles.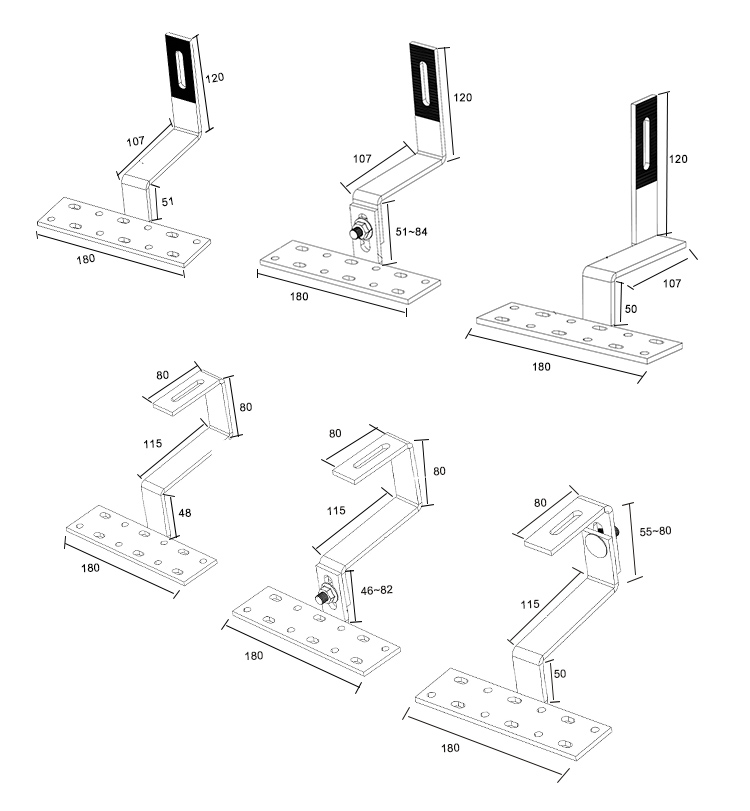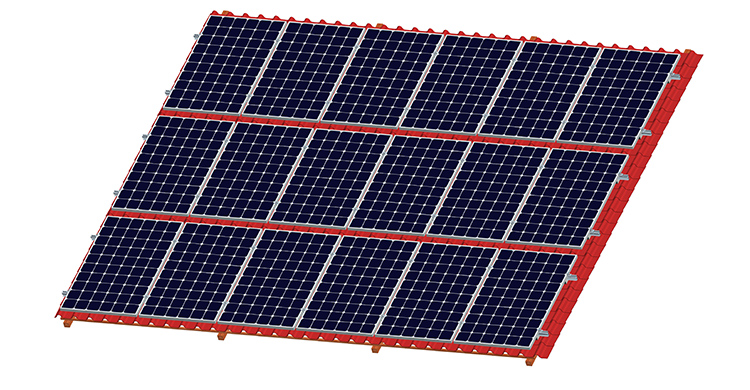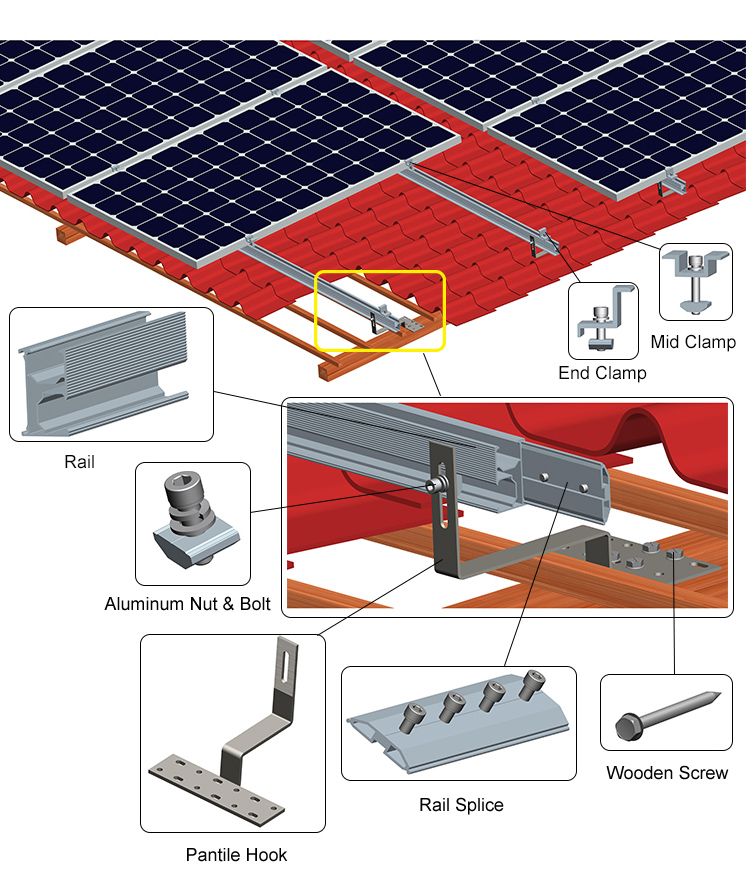 | | |
| --- | --- |
| Product Name: | Adjustable Solar Hook |
| Material: | SUS 304 Stainless Steel |
| Standard: | AS/NZS 1170 |
| Certification: | ISO9001/CE/SGS |
| Wind load: | Up to 60m/s |
| Snow Load: | Up to 1.4kn/m2 |
| Warranty: | 10 Years |
| Service Life: | 25 Years |
| Application: | Tile Roof |
| Delivery: | 7 Days after Payment Received |